Jalapão State Park, in Brazil, is a fantastic destination for a tour and exploration, a breathtakingly beautiful place with an otherworldly landscape, also famous for its fervedouro, a hot spring in the middle of little forests. The park is located in the state of Tocantins, and it covers an area of over 34,000 hectares, making it one of the largest parks in Brazil and unlike anything you've ever seen before!
One of the most distinctive features of Jalapão State Park is its rugged terrain. The park is home to towering sand dunes, sparkling rivers, hot spring waters, and stunning waterfalls that are sure to take your breath away. Visitors to the Jalapão State Park can enjoy a wide range of tours, from hiking and trekking to rafting and kayaking. The park is also home to a diverse array of wildlife, including jaguars, ocelots, and capybaras.
The fervedouro spring are known for their therapeutic properties, rich in minerals like sulfur, magnesium, and potassium, which are said to have healing properties that can benefit the body and mind. The hot spring creates these natural pools on top of them, where the water flows continuously from the ground. Because of this boiling water, the water becomes lighter and it's like a magical carpet that doesn't let you sink. So when you step on the mixture of sand and water, it's impossible to reach the bottom. How cool is that?
If you're looking for a unique and unforgettable adventure in Brazil, Jalapão is the perfect destination. With its stunning natural beauty and endless opportunities for outdoor adventure, it's a place that's sure to leave a lasting impression on anyone who visits. Prepare to witness something truly unique and unlike anything you have ever seen before! Check out some of the best tours in Jalapão State Park offered by English-speakers local guides. 

What is the best time to visit Jalapão?
When planning your tour to Jalapão State Park, it's essential to consider the best time to make the most of your experience. The ideal time to explore Jalapão is during the dry season, which typically spans from May to September. During this period, the weather is more predictable, with lower chances of rainfall and clearer skies, creating optimal conditions for outdoor activities and sightseeing.
The dry season in Jalapão also coincides with the cooler months, providing relief from the region's intense heat. This allows visitors to engage in various adventures comfortably, such as hiking, swimming in waterfalls, and exploring the mesmerizing sand dunes.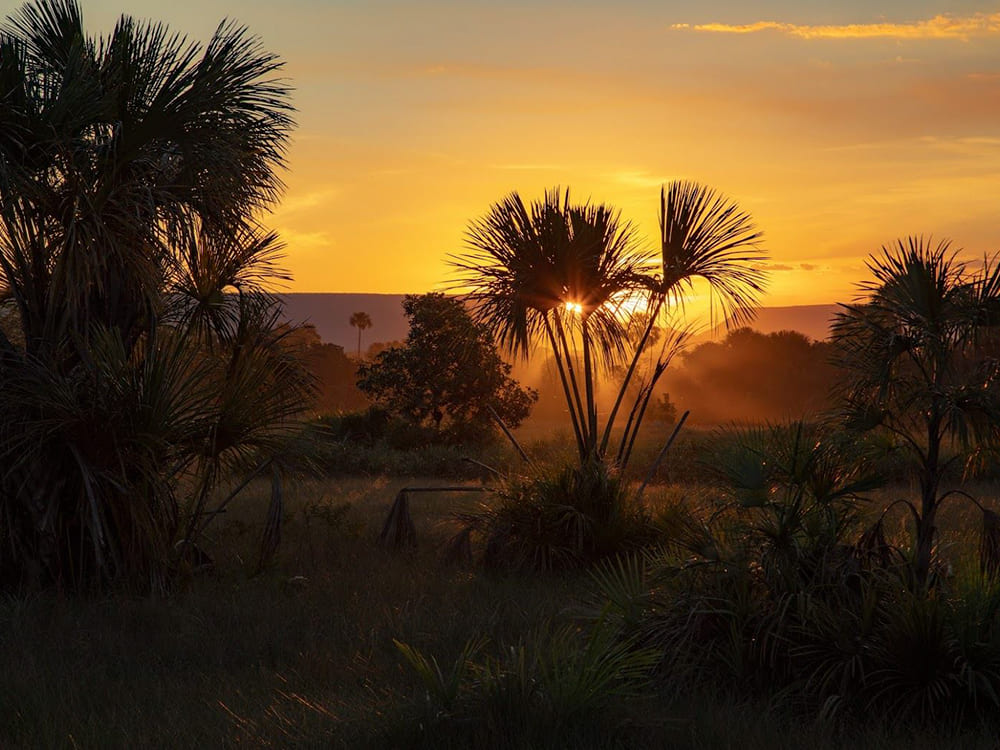 Additionally, the dry season offers the advantage of lower water levels, enhancing the visibility of rivers and waterfalls. This makes it an opportune time for activities like kayaking and river exploration, as well as enjoying the refreshing natural pools known as fervedouro spring.
It's worth noting that Jalapão can be visited year-round, but other seasons, particularly the rainy season from October to April, may present challenges due to increased rainfall and potential road difficulties. Therefore, to ensure the best experience make sure to go with an experienced local guide.
What to do in Jalapão State Park Brazil?
Jalapão State Park is a place where the spirit of adventure thrives, where the harmony between humans and nature intertwines seamlessly. Let the essence of Jalapão State Park guide you as you embark on an unforgettable exploration tour, where each step reveals a new marvel, a new piece of the puzzle that is this remarkable destination. Immerse yourself in this captivating region and discover its hidden gems that will leave you breathless. During your tours in Jalapão State Park, you can:
Explore the captivating golden sand dunes that stretch as far as the eye can see, where the wind weaves its magic and invites you to slide down the silky slopes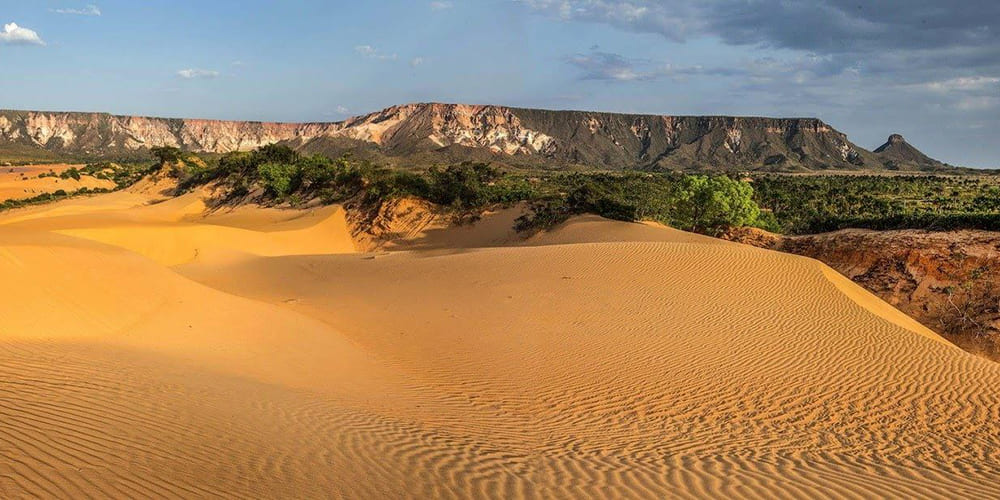 Indulge in the exhilarating sensation of floating in crystal-clear waters at the fervedouro spring, where underground springs create a buoyant oasis like no other;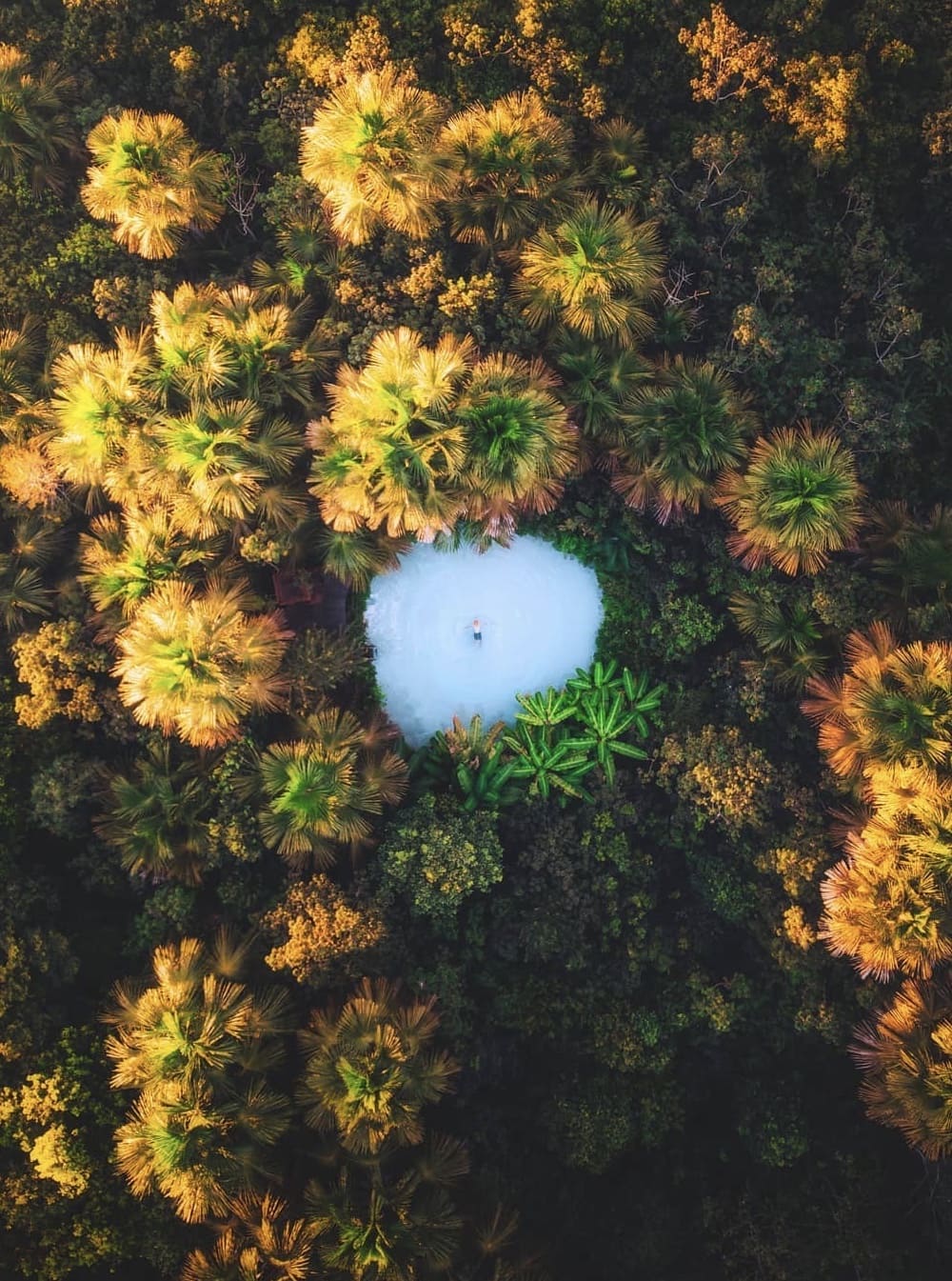 Embark on a journey to majestic waterfalls, where cascades of water plunge with power and grace, forming mesmerizing pools perfect for a refreshing swim;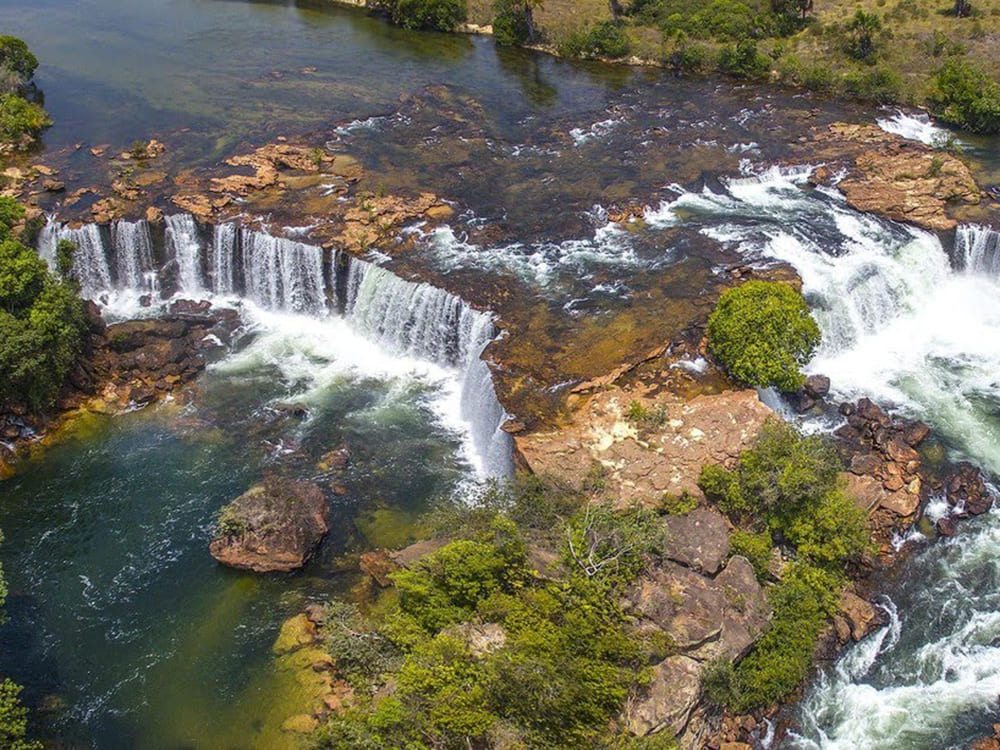 Trek through mesmerizing landscapes, surrounded by lush vegetation, and uncover hidden trails that lead to awe-inspiring viewpoints, offering panoramas that will steal your breath away;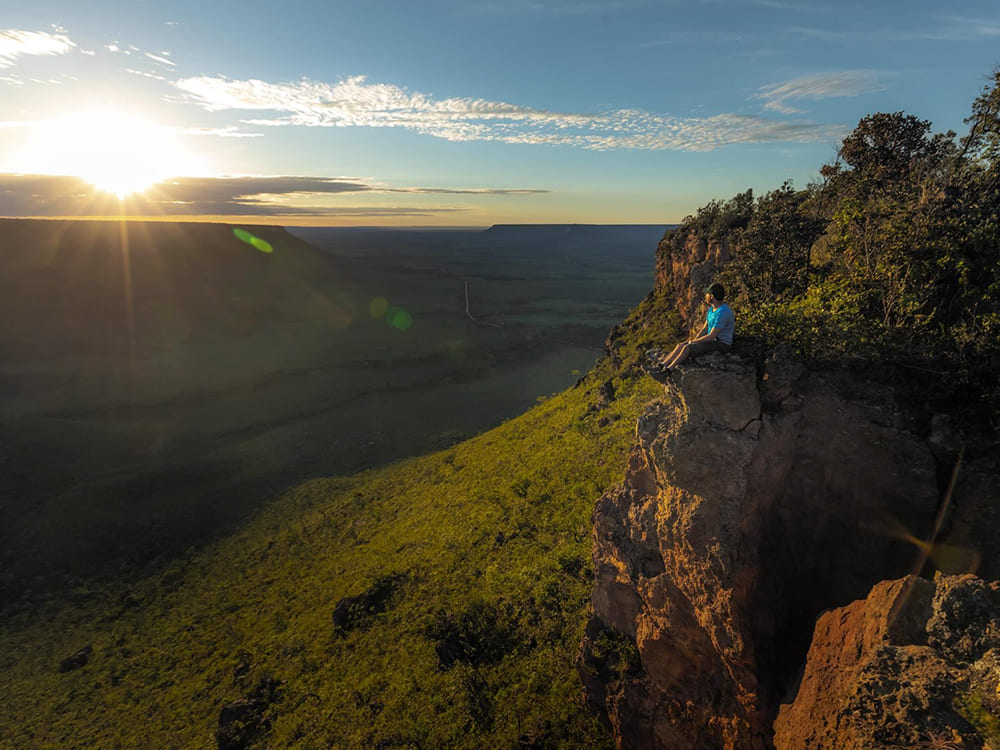 Venture into the rugged canyons, where time has carved dramatic formations, revealing the raw beauty of nature;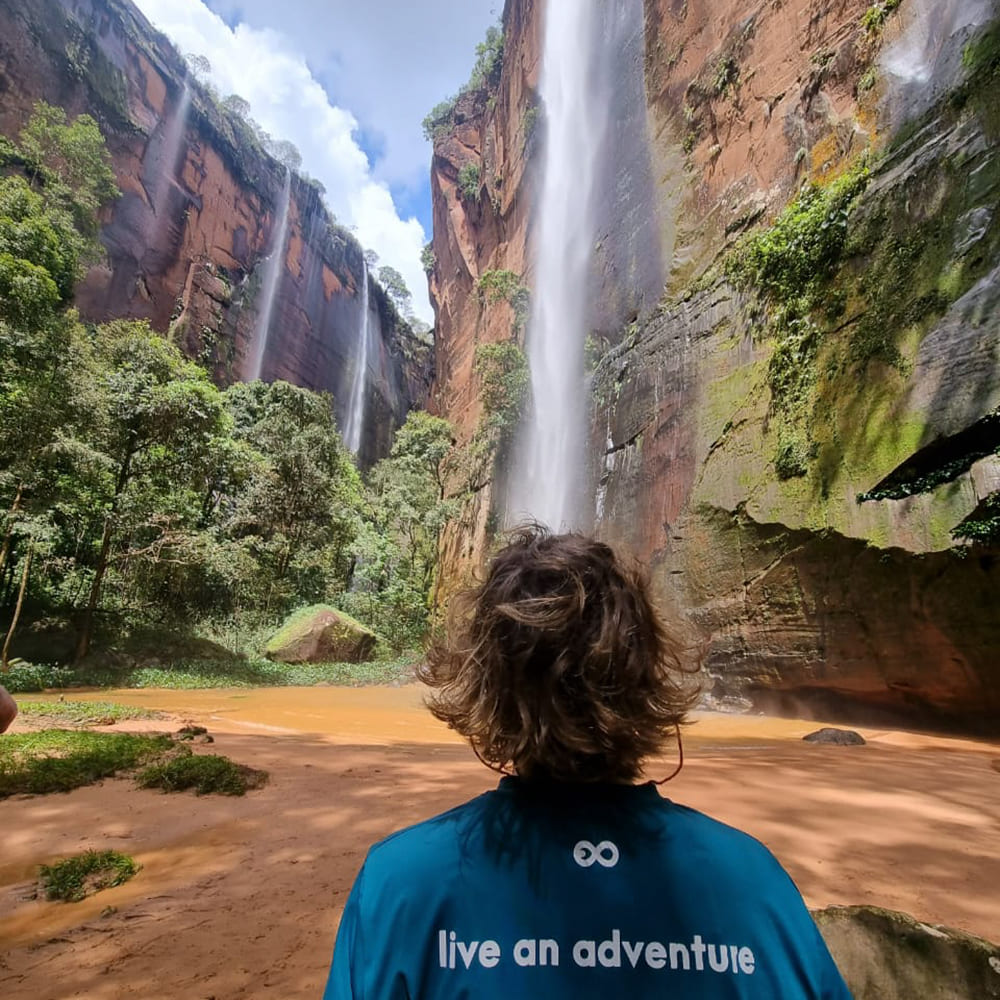 Marvel at the impressive rock formations, each one a testament to the artistic prowess of the elements.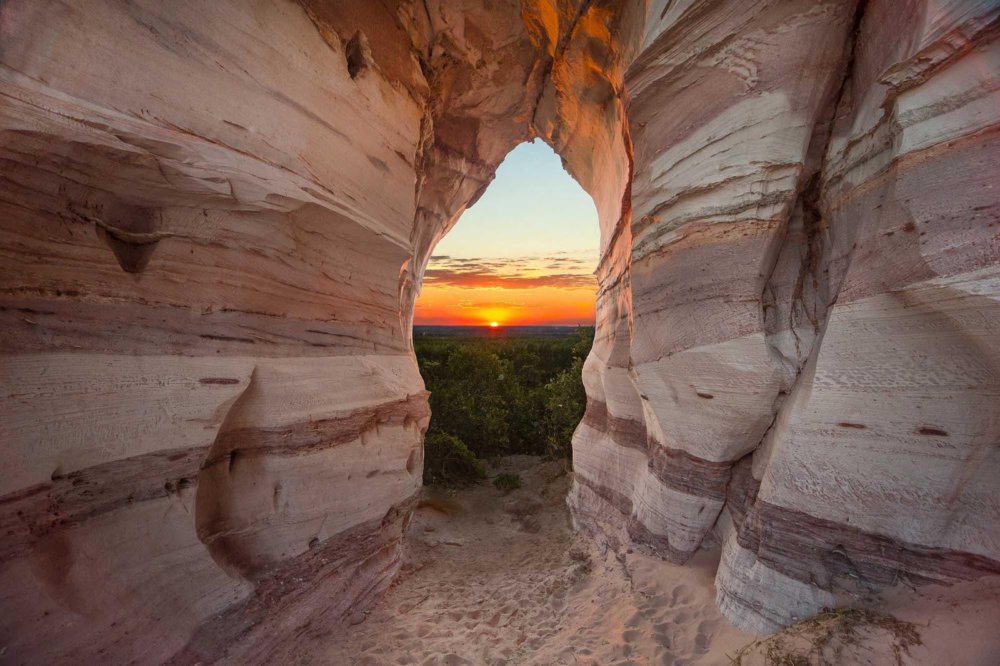 Jalapão offers exciting opportunities for sports enthusiasts to engage in thrilling activities amidst the stunning natural landscapes.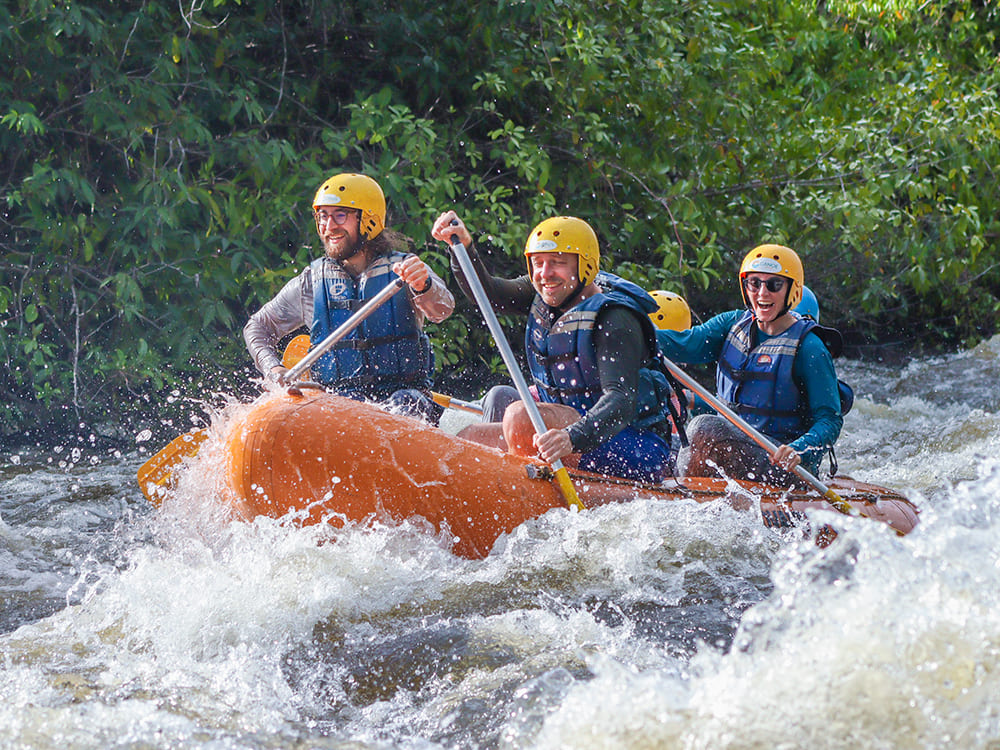 Discover the cultural richness of the local communities, where traditions are cherished, handicrafts are skillfully crafted, and the warm hospitality of the people leaves an indelible mark on your journey.

What are the best places to visit in Jalapão?
With its untamed beauty and endless possibilities of tours, the best places to visit in Jalapão State Park ultimately depend on your personal preferences and the experiences that resonate with you the most.  Whether you seek the thrill of sliding down dunes, the tranquility of floating in a fervedouro spring, or the exhilaration of exploring hidden waterfalls, Jalapão offers something for every adventurer. Embark on an unforgettable journey as you explore the diverse landscapes and immerse yourself in the unique wonders that make Jalapão a truly extraordinary destination and an unforgettable travel experience. Discover our comprehensive guide showcasing the best places to visit in Jalapão.

How to get to Jalapão State Park?
To reach Jalapão, there are a few options available. The most common way is to fly to Palmas, the capital city of Tocantins state in Brazil. From Palmas, you can either rent a car or join a guided tour to explore Jalapão. The journey from Palmas to Jalapão takes around 3-4 hours by road, depending on the specific destination within the park. It's advisable to plan your trip ahead, ensuring you have all the necessary supplies, including water, food, and camping equipment, as some areas in Jalapão are remote with limited facilities. With proper preparation, you can embark on an unforgettable adventure in this beautiful and untouched region of Brazil. Here's a handy guide to help you navigate your way to the different destinations within this captivating region.

What are the best natural pools in Jalapão?
Jalapão is home to some of the most enchanting natural wonders you can imagine. These unique attractions will leave you in awe of their beauty and tranquility. Nestled within this picturesque region, you'll find a collection of mesmerizing spots that offer an otherworldly experience. These hidden gems, known as fervedouros, create a sense of magic as you immerse yourself in their crystal-clear waters. Prepare to be amazed as you discover the best-kept secrets of Jalapão, where nature's wonders come to life in breathtaking fashion. Discover the top fervedouro hot spring in Jalapão that are guaranteed to take your breath away here.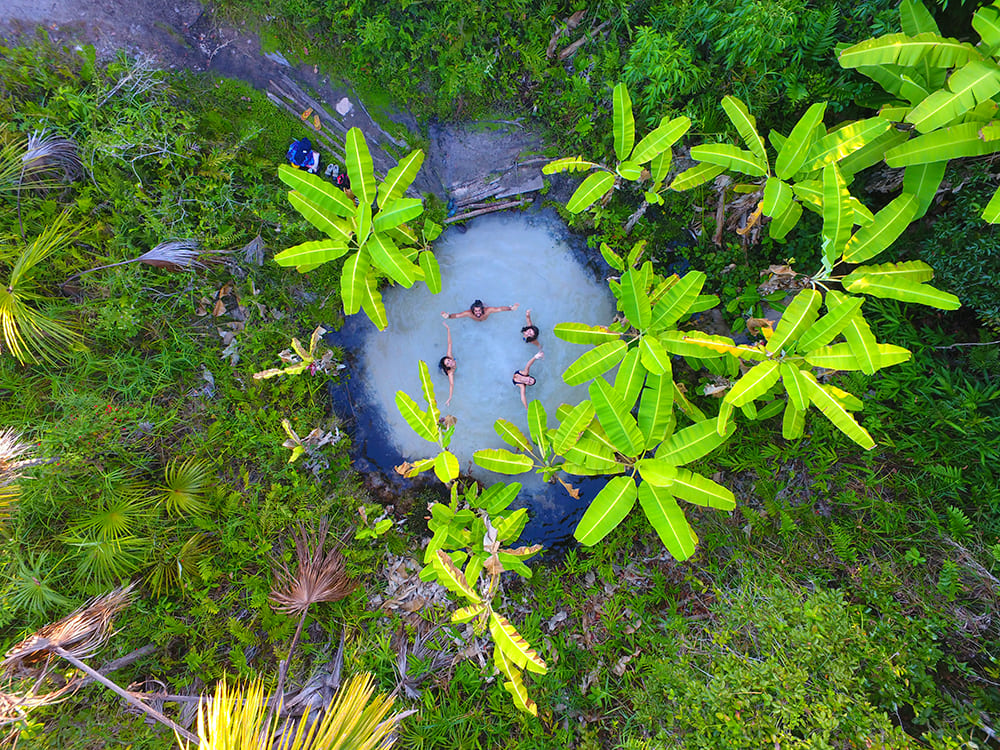 What to bring to Jalapão?
When visiting Jalapão State Park, it's important to pack essential items to ensure a comfortable and enjoyable tour. Here are some things to consider bringing:
Headlight (preferably for hands-free)
Sunglasses
Diving goggles (snorkel or swimming goggles)
Long-sleeve T-shirt with UV protection
Recommended use for trekking pants
Comfortable trekking or tennis boots for the trek
Mandatory water shoes or hiking sandals (CROCS sandals) for rafting
Sunscreen / Repellent
Personal hygiene products
Light jacket for the cooler nights from May to September (minimum 16 ° C)
High temperatures from June to October (so we don't walk in the sunny weather from 10h30min to 14h)
Rain cover between October and April (heaviest rainfall between December and March)
Hat or cap
Flip-flops
Photo camera (lenses, memory card, battery)
Medicines for personal use and if used please describe
Light clothes
Bathing suit (swimming)
High-absorption sports towel (for walks and trails)
Hydration Backpack or Squeeze
Attack Backpack (Small backpack up to 20 liters to carry along the trail)
Cash for extra purchases (such as alcohol, crafts, and tips),
Suggested luggage weighing up to 12kg per person or a 60-liter backpack. Less is more!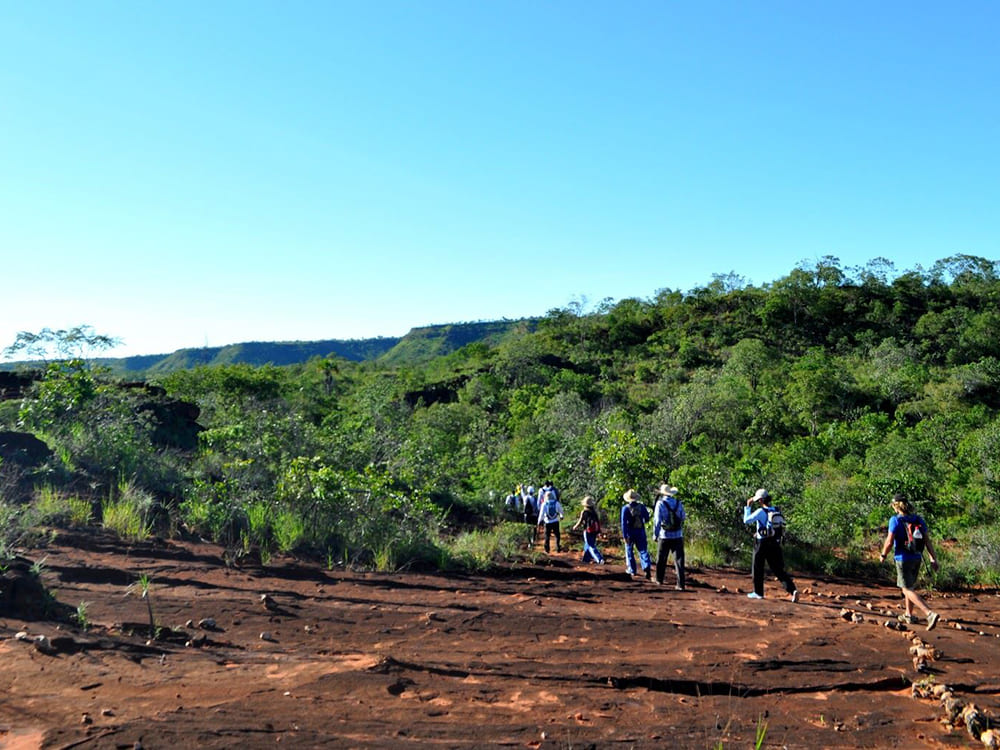 To make the most of your journey, visit PlanetaEXO and connect with a knowledgeable local guide who will take you off the beaten path and reveal the true wonders of this magical place. Get ready to immerse yourself in the natural beauty of Jalapão and create memories that will last a lifetime.