About the Fernando de Noronha National Marine Park
The Fernando de Noronha National Marine Park, located 360 km off the northeastern coast of Brazil, represents one of the country's most valuable ecological jewels. Created in 1988, this sanctuary protects the rich marine biodiversity and endemic species that inhabit the archipelago.
The crystal-clear waters and exceptional visibility make Fernando de Noronha one of the best diving spots in the world. Through diving, visitors have the opportunity to observe marine life up close in its natural habitat. But to ensure the preservation of this ecosystem, access to certain areas is restricted and tourist activities are strictly regulated, so be aware of the best time to diving in Fernando de Noronha.
A distinctive feature in Fernando de Noronha is its commitment to sustainable tourism. To minimize environmental impact, the number of visitors to the park is limited on a daily basis. Scuba diving Fernando de Noronha Islands allows enthusiasts to explore this protected marine wonder responsibly. Everyone is instructed in responsible practices during their visit, ensuring that the park's beauty and integrity are maintained for future generations. Whether you're a beginner or an experienced diver, the park's dedication to eco-friendly tourism ensures that your scuba diving experience in the Fernando de Noronha Islands is not only thrilling but also environmentally conscious.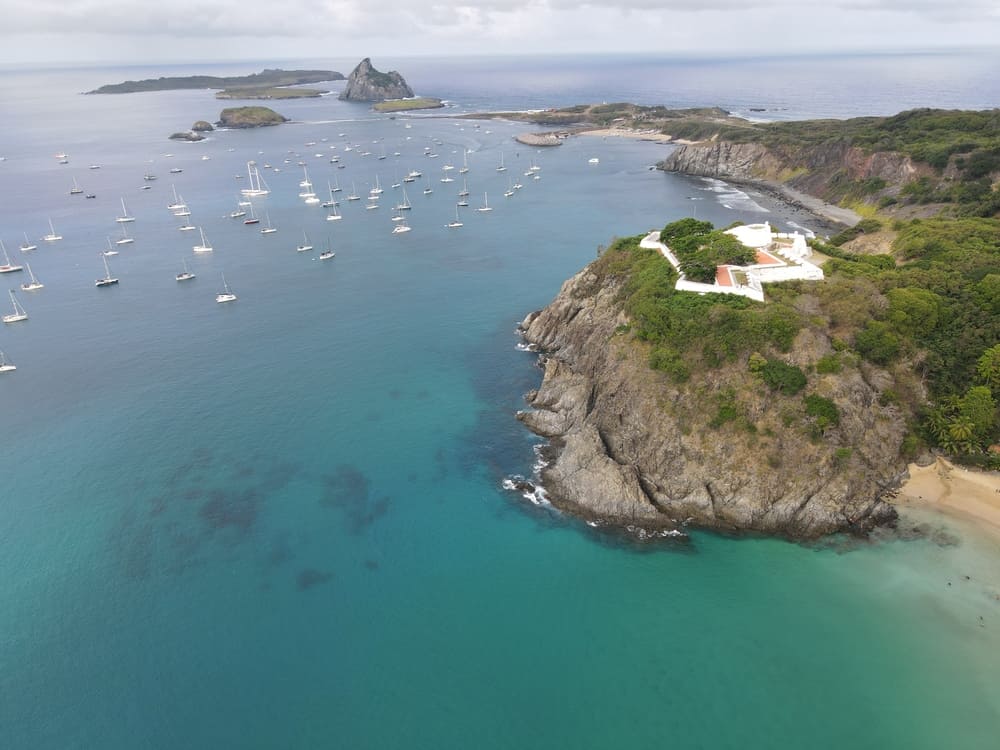 Culture
The history of Fernando de Noronha is marked by the presence of different nations, including Portugal, France and Holland. Each occupation left cultural and historical traces, which can be seen in fortifications, churches and local traditions.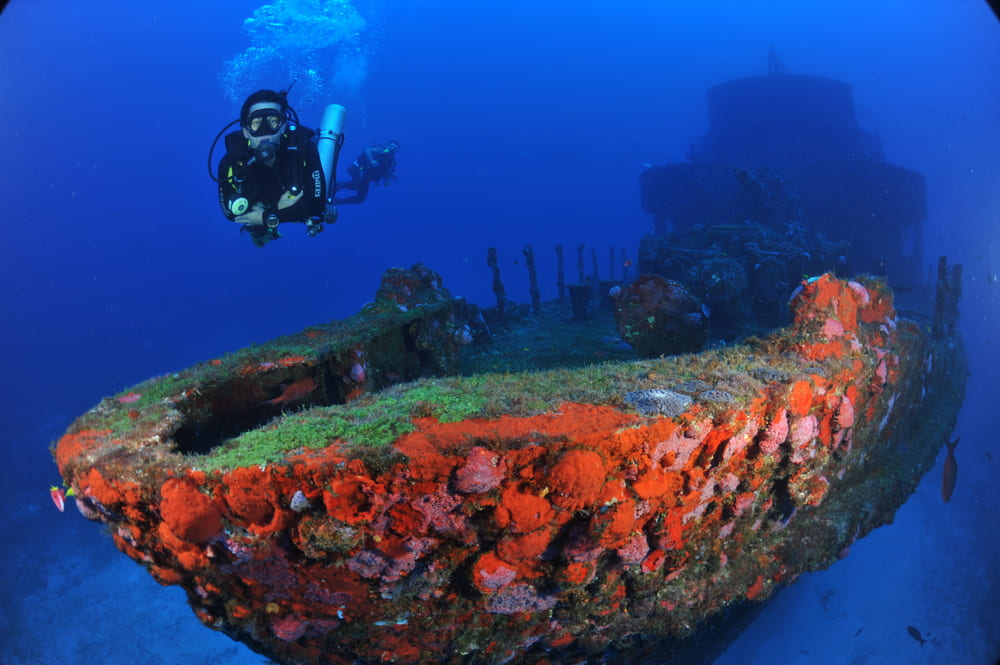 Sustainability
The National Marine Park is an icon of sustainable tourism. In order to minimize the environmental impact, the number of visitors is limited daily. In addition, educational initiatives guide tourists on responsible practices during their stay, ensuring the preservation of the ecosystem.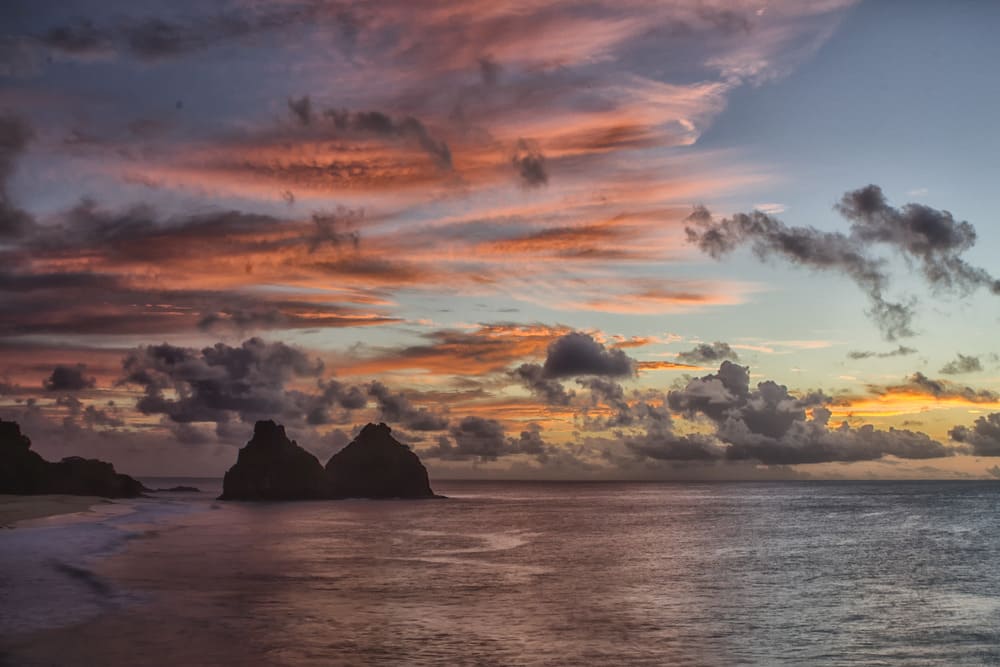 Diving
The crystal-clear waters of Fernando de Noronha are ideal for diving, offering impressive visibility. Divers can marvel at the diversity of corals, fish, turtles and, of course, the enchanting spinner dolphins.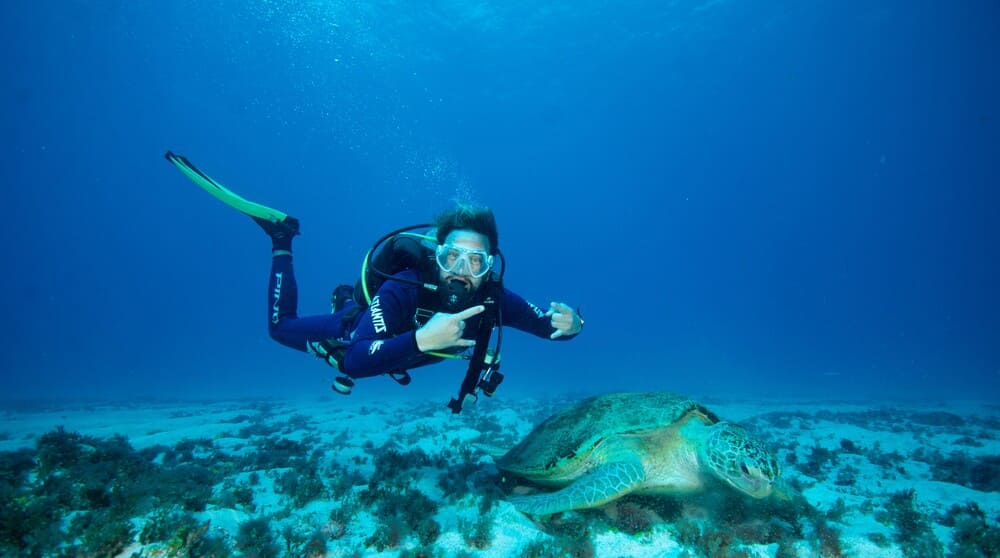 Diving spots
The archipelago has several diving spots, each with its own particularity. Some areas, due to their rich biodiversity and ecological importance, are restricted, while others are perfect for novice and experienced divers to explore.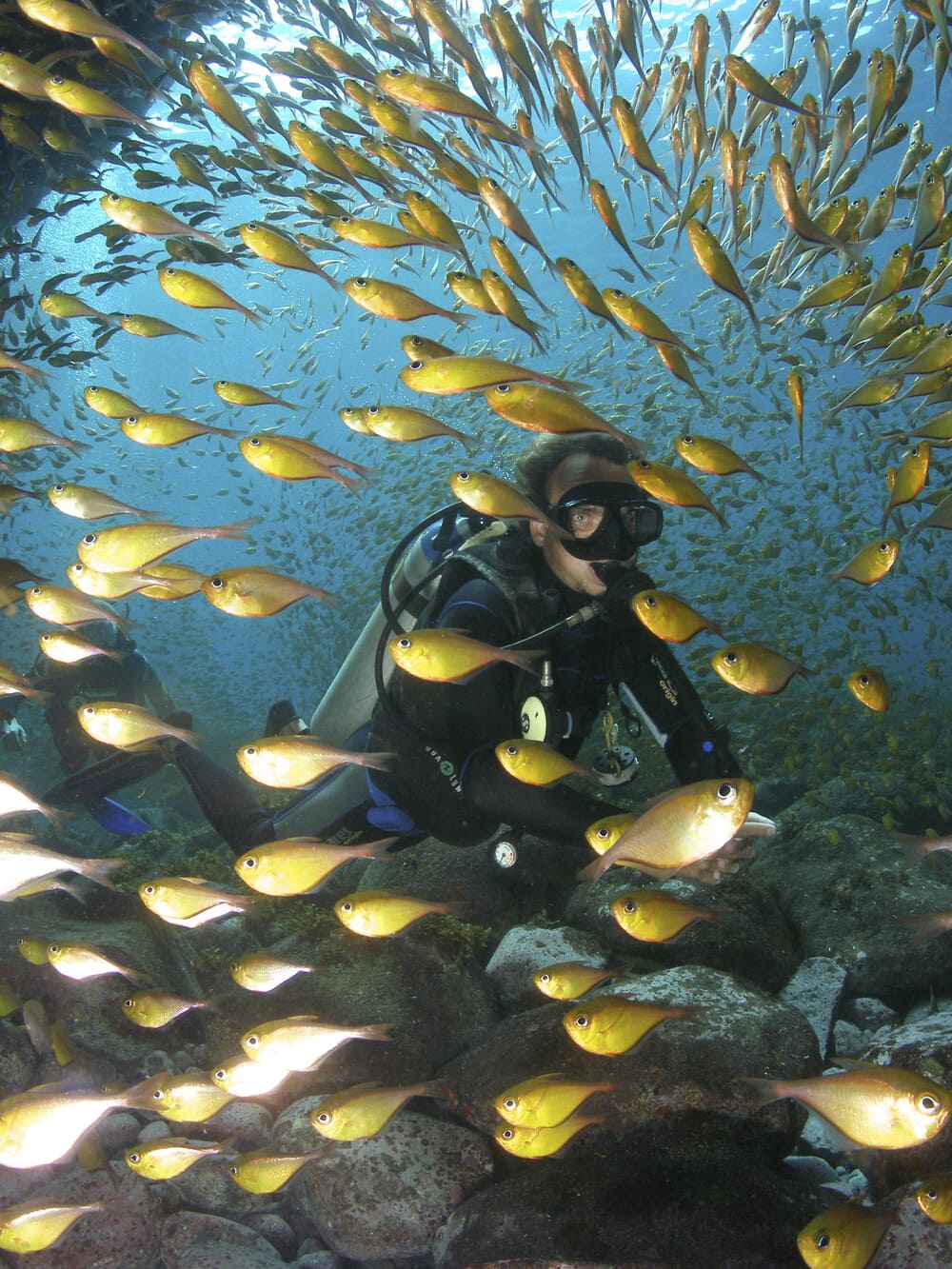 How to get to Fernando de Noronha
Getting to Fernando de Noronha requires a flight, usually from cities such as Recife or Natal. It is important to remember that, due to visitor restrictions, it is essential to plan and book your trip in advance, guaranteeing not only transportation, but also permission to enter the park and enjoy all that this paradise has to offer.